Gold Investment In New Zealand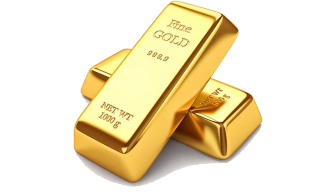 Investing in gold is not as easy as it used to be but with right information and advice it can be very lucrative. A lot of kiwi's have made a lot of money investing in gold. 
Gold investing has changed a lot in recent years and the price of gold has gone up a lot. To make money with gold investment you will need to buy when the price is low and sell it when the price peaks.
In this article we will share with you all the information you need to buy gold bullion, store it and sell it for profit.  
There are many places you can buy gold in New Zealand. Some offer market value and some hype their price to make more money in-between. We have sourced some of the best places to buy gold coins and gold bullion in New Zealand. 
New Zealand Mint is a NZ investment company that provides gold investment in NZ. Either you want to buy gold or silver bars and coins it is really easy with NZ Mint. All the information about their products is given on their website. All you have to do is simply pick the product you are interested to buy then send an enquiry via a quote form or you can call them directly for further guidance.
Website: http://www.nzmint.com
Phone: 0800 696 4681 (NZ)
NZ Gold Merchants LTD is a growing industrial company that has been providing gold, silver, platinum and mercury ore assaying services in New Zealand since the 1960's and are continuing to innovate with products and services found nowhere in New Zealand. This is one of the best companies where you can invest in any type of gold investment. For more information about NZ Gold Merchants LTD visit their website or call them on:
Website: http://gogold.co.nz
Free phone: 0800 10 53 34
Phone: 64 9 634 0529
Fax: 64 9 634 2847
Email: info@gogold.co.nz
My Gold is located in the heart of Auckland, New Zealand and is run by independent family that manufactures gold. They offer physical gold bars to kiwi investors and happy to help you get into gold investment in New Zealand.
My Gold offers a wide range of Gold bar sizes at very competitive rates and is suitable for any type of investor. If your are just getting to the gold investment market or have been investing in gold for a long time My Gold will be able to help you in all your physical gold investment in NZ.
For more information about My Gold visit their website or call them on:
Phone : 0800 465 369
Email : rich@mygold.co.nz