All About Silver Investment
Looking to diversify your investment? Want something with a good returns? Then you can have a look at investing in Silver. Silver investment has been growing steadily over the past few years and is looks like that it is going to grow in the years to come.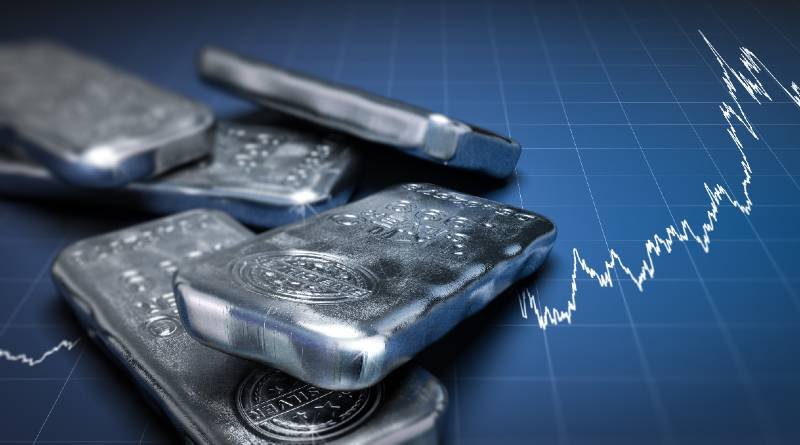 The demand for silver is increasing and so is the price. This is the best time to start investing in Silver. We at invest.org.nz have sourced out information that will help with silver investment. check it out
"It is impossible for a man to learn what he thinks he already knows."
Silver has been regarded as a form of money and store of value and due to this it may be used as an investment. The price of silver is driven by the supply and demand.
It is so expensive to buy silver in New Zealand because though it is mined here in NZ most of it is shipped overseas where it is refined into pure silver form. Due to this the silver demand in NZ is supplied by purchasing from the international markets and then shipping it back to NZ on the investors demand. This is where the high costs add up to silver bullion price being so high in NZ.
Having physical silver is one of the safest ways of investing in silver, as this will hedge against inflation. Silver coins and silver bars can be bought and sold through silver bullion dealers and silver bars come in a range of different weights.
When you buy individual coins they are cheaper but they are subject to GST, while on the other hand if you buy from retail dealers then they will charge a premium above the spot prices. For those who are looking to buy large 1,000 ounce silver bars than buying on the wholesale market can be cheaper.
If you are a private investor and want to invest in silver than buying shares in companies that mine silver is the best option. Another option is to buy silver from a silver streaming company.
Silver streaming companies do not mine their own silver but they buy the long term production from different mines at a fixed price and sell it at the market price.
There are a number of NZ companies from where you can buy silver. Some of the companies are:
NZ mint is a New Zealand owned and operated company that provides investment opportunities to the people of NZ. Either you want to buy gold or silver bars or coins than it is really easy with NZ Mint. The process of investing is really easy and fast. You can get a quote online and for more information you can call them personally or contact them on:
Website: http://www.nzmint.com/bullion
Phone: 0800 696 4681 (NZ)
+64 9 377 6837 (international)
Regal Casting LTD is one of the best places to buy Silver bullion in New Zealand and in Australia. They are the official New Zealand distributors for bullion minted bu the Pert Mint.  Regal Casting Limited's bullion is accredited with London bullion market association the New York Commodity Exchange (COMEX) and the Tokyo Commodity Exchange (TOCOM).
For more information and all terms and conditions of buying Silver bullion in New Zealand please check them out at
Website : http://www.regal.co.nz/
Tel : 0800 881 888
Address :
7 AKIRAHO ST
MT EDENAUCKLAND 1024
NEW ZEALAND
Morris &Watson are the suppliers of top quality gold and silver products in New Zealand and Australia. They can help you buy 99.99% pure gold and 99.90% pure silver in NZ. The professional team at Morris &Watson keeps in contact with the world markets thus ensuring the minute gold and silver price for your precious metals. For more information visit their website or call them on:
Website: http://www.morrisandwatson.com/
Tel: +64 9 634 2035 / 0800 500 654 (New Zealand)
Tel: +61 2 9261 1922 / 1800 469 088 (Sydney Australia)
Tel: +61 7 3871 0999 / 1800 469 088 (Brisbane Australia)
Email: info@morrisandwatson.co.nz
New Zealand Gold Merchants Ltd
New Zealand Gold Merchants Ltd offers full range of gold and silver bullion products for NZ investors. They offer two primary groupings of gold items: 
Internationally certified bullion products from "PAMP" of Switzerland.

High purity Gold or Silver bullion bars refined and cast in New Zealand.
Making your purchase from NZ Gold Merchants Ltd simply consists of some simple steps. For more information visit their website or call them on:
Website: http://gogold.co.nz/
Free phone: 0800 10 53 34
Phone: 64 9 634 0529
Email: info@gogold.co.nz
The price of silver can be followed online whereby there are a certain NZ based companies that provide the update price of silver. You can browse online or even call some of the silver investment companies for the latest update about the current market value of silver.
Silver investment is one of the profiting investments if made with a good thought. There are number of NZ investment companies that will provide you with the best silver investment choices, thus it for you to choose the best and make a profitable investment.